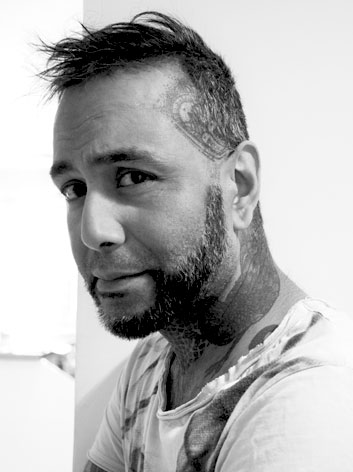 HANS - Tattoo Artist
Hans has a wealth of experience in the tattoo profession. He has worked and gained valuable skills in Thailand, London, Wales and ran a successful studio of his own in Manchester. He is our main artist at Inked Up Chester since opening in 2012. Hans specialises in black and grey work, and particularly enjoys portrait work.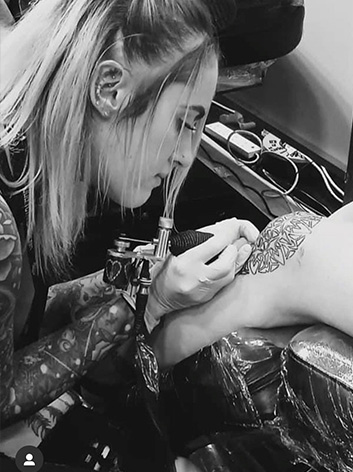 CAITLIN - Tattoo Artist
Caitlin has been tattooing since 2019 and has previous experience working in studios in North Wales. She is happy to be versatile with your tattoo ideas and works with both black and grey and coloured pieces; her main love is dotwork and geometric in which she won an award for at a tattoo convention in Wrexham back in 2021.
MIGLENA - Tattoo Artist
This is Miglena from Bulgaria. Her tattoo name is Meg La Don and she is as fierce as the shark she's named after. She has been tattooing since 2017, first started in Wales. She loves drawing female figures and female faces. Versatile in most styles. Mainly, she specialises in detailed illustrated style, blackwork and loves doing a bit of realism. Colour tattoos are always welcome with her.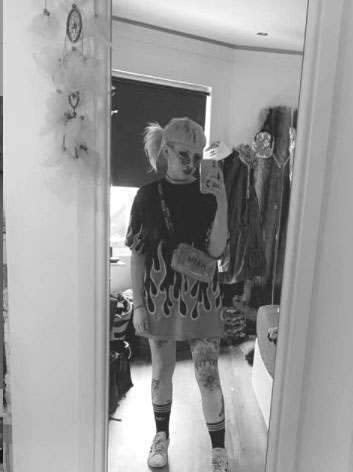 BETTIIE - Body piercer / Manager
Bettiie joined the studio in 2018. She is our fully qualified resident body piercer and manages the studio in a professional & friendly manor. She is your first point of call in the studio, looking after all of our customers, artists and up keep of the studio.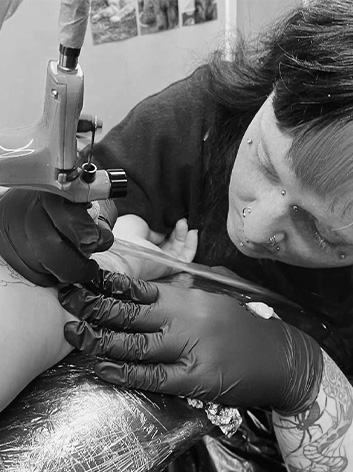 KELSA - Junior Tattoo Artist
Kelsa has been tattooing since October 2021 and recently joined us in 2023. She works in black & grey and enjoys anything fine-line or ornamental, hoping to eventually move towards realism. You can keep up to date with her progress and more recent designs on our Facebook and by following her own social media pages.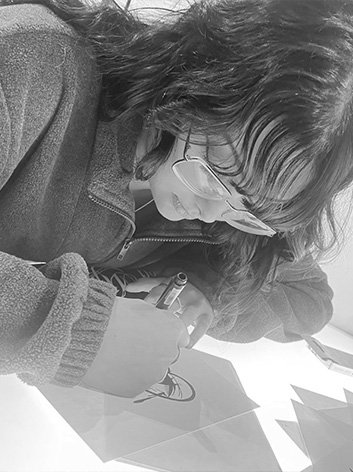 TIA - Receptionist / Tattoo Apprentice
Tia has recently joined us as an apprentice but you may recognise her from the reception! She enjoys doing both black-work and realism, with her main interests lying with lettering and ignorant style tattoos. Commissions are currently open with her and she is open for all types of art work, from pet portraits to designing custom fonts.